PinPin Films goes big time HOLLYWOOD in a film called…

PinPin Crew has a strong showing in multi award winning Pinball Documentary Movie….
Donavan Stepp, Keith Elwin, Jasmijn De Jong, Rick Stetta, Koi Morris, Bowen Kerins, Neil Shatz, Tim Aronld and many more are all featured in this Pinball Film.
Shots from the PinPin Pinball Films were used in the blockbuster hit "Special When Lit". For reals! You will see PinPinFilms.com in the credits of this awesome Pinball Hollywood film! Amazon is sold out of DVD's of this movie although if you are lucky you can still find this movie on Blu-ray.
This film has won award after award! It was featured in film festivals like..
LONDON UNITED FILM FESTIVAL
HOT SPRINGS DOCUMENTARY FILM FESTIVAL
NEW YORK UNITED FILM FESTIVAL
CALGARY INTERNATIONAL FILM FESTIVAL
CHICAGO UNITED FILM FESTIVAL
INDIANAPOLIS INTERNATIONAL FILM FESTIVAL
THE BRONX INTERNATIONAL FILM FESTIVAL, NEW YORK CITY
SAN FRANCISCO UNITED FILM FESTIVAL
WISCONSIN FILM FESTIVAL
TALLAHASSEE FILM FESTIVAL
LOS ANGELES UNITED FILM FESTIVAL
BUFFALO NIAGARA INTERNATIONAL FILM FESTIVAL
BIG SKY DOCUMENTARY FILM FESTIVAL
DA VINCI FILM FESTIVAL
RAINDANCE FILM FESTIVAL…..
This list goes on and on but you get the point.
Here are some faces from the "SPECIAL WHEN LIT" movie that you will recognize from the PinPin series of Pinball films: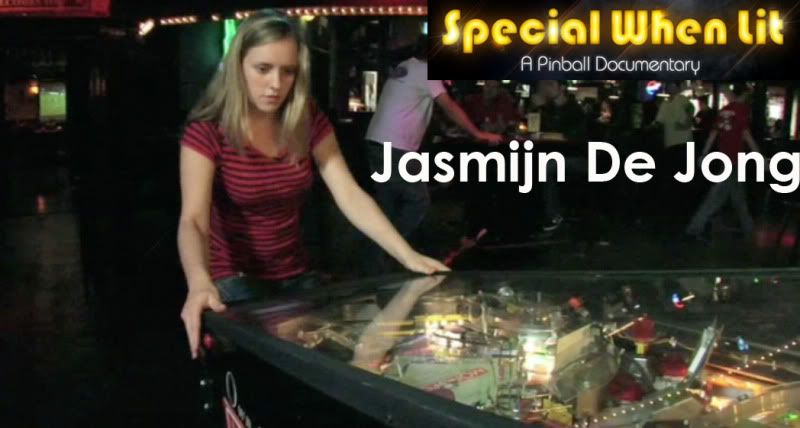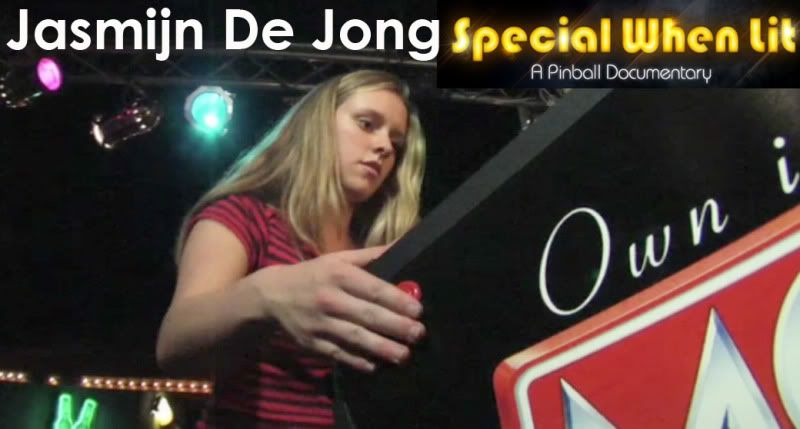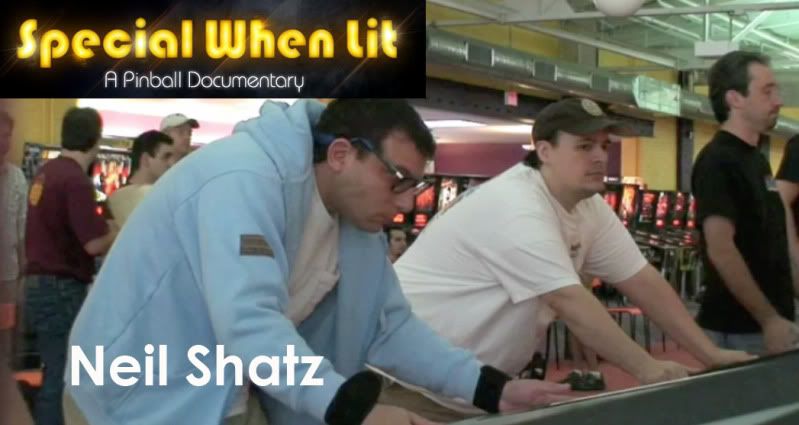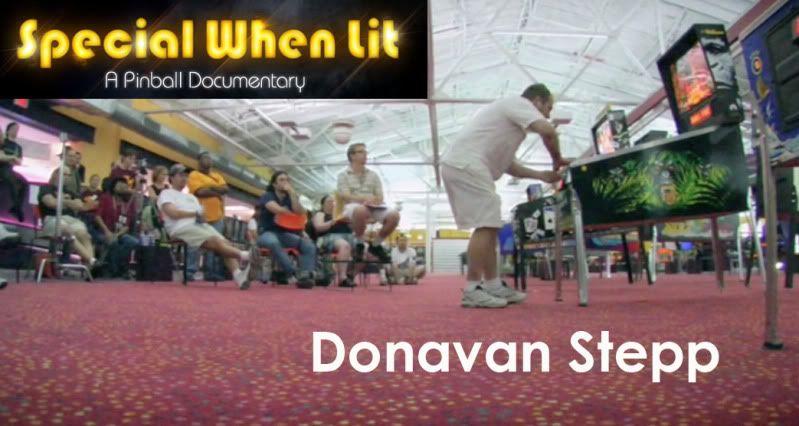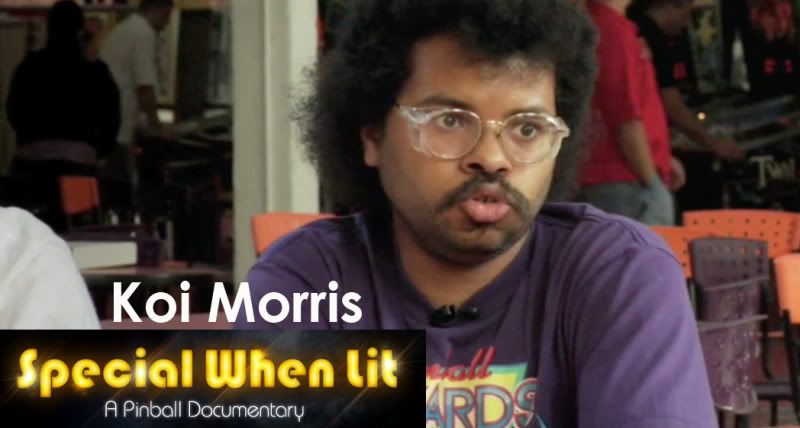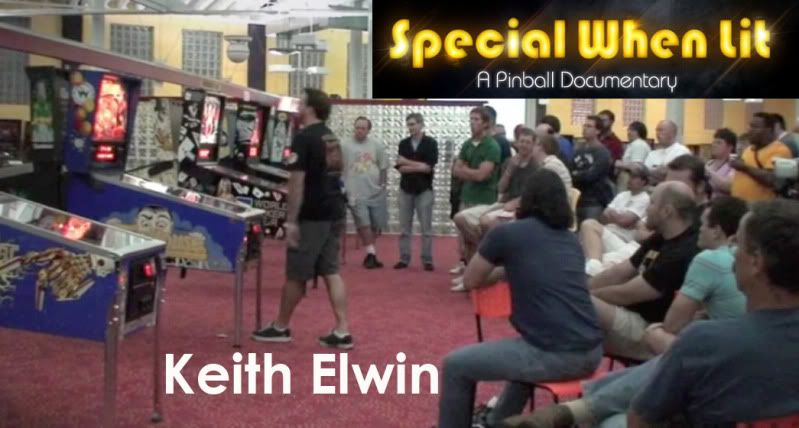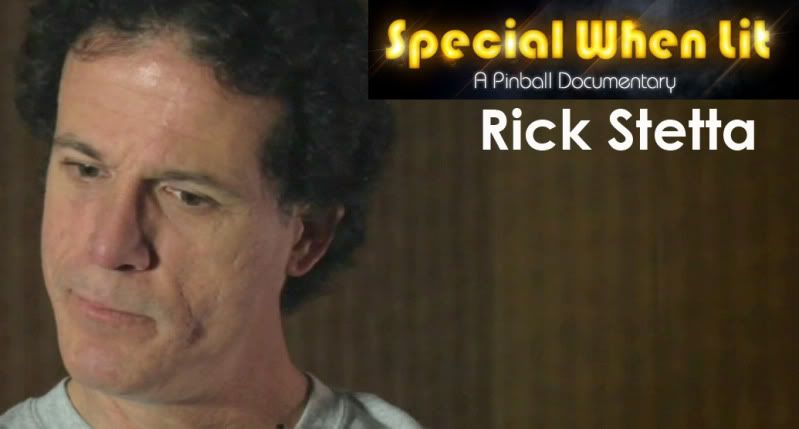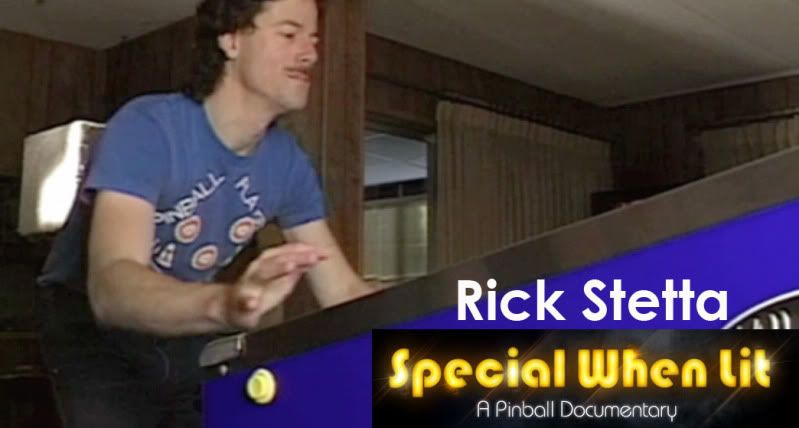 Here are some reviews:
EYE FOR FILM UK
"….Special When Lit is reminiscent of that other great documentary Spellbound. Both draw the audience into a world of obsession, impress upon you the level of devotion, and charm you with the people in that world…."
Reviewed By KEITH DUDHNATH 18/10/09
RAINDANCE FILM FESTIVAL UK
"Masterfully shot, Sullivan brings out something nostalgic in his documentary, intriguing in some ways, also fascinating in others, it seems at time like an emotional and sensitive area, with pinball's fans describing of the game like a relationship, their faces lighting up as if they were recounting their first kiss….Special When Lit is an encapsulating and absorbing watch, retracing the passion of pinball followers, but also the sad dissolution of, what could be described as a certain way of living and playing."
Raindance Festival Director Elliot Grove 20/9/09
BIG SKY FESTIVAL
With a gripping intro, the film draws you in and keeps your attention with its larger-than-life characters. Names like "The Storm" and "Pingeek" exemplify the way the game has even created alternate personas for some players. The result of a train wreck, mixed with an epic saga and baked in an oven of special effects, is enough to make viewers dropping video game remotes, hankering to get their hands on nostalgic mechanical games.
Montana Kaimin 22/2/10
You can check out the teaser of the film on YouTube here:
If you are into pinball this movie is a must. Buy it on DVD if you can find it somewhere that is not sold out yet, or do as I did and download it in iTunes.
-Trailer Tom-
For lots more info on this film:
http://www.specialwhenlitmovie.com/