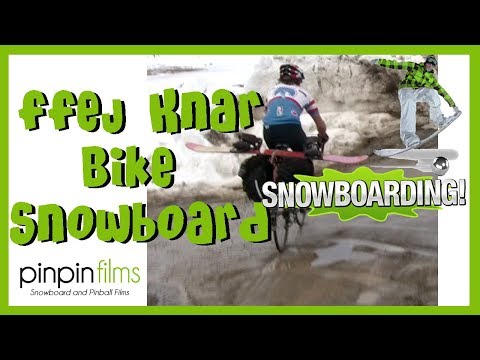 Ffej Knar Bikes up Mount Evans and Snowboards down
Ffej Knar rides his bike with his snowboard gear from Idaho Springs to the the lake at Mt. Evans and Snowboards down.
Also video of Ffej Knar snowboarding on jumps, rails, backcountry, and in the snowboard park at keystone.
Ffej Knar shows us a borat type vehicle at the top of loveland pass.
These clips were filed during the making of the snowboard film PinPin Crazee 8s.