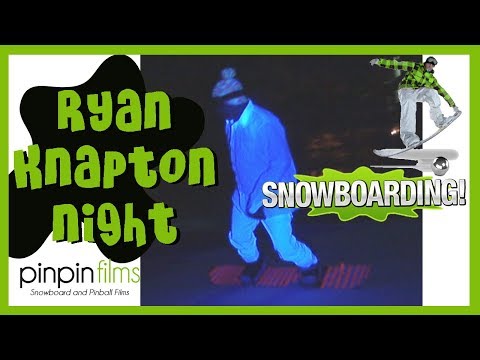 Snowboarding at night with Ryan Knapton is amazing, especially when he is covered in lights and black light clothing.
In this video snowboarder Ryan Knapton wears a battery power pack to run a series of lights around himself and on his snowboard. Nate Dogggg helps with set up and driving a truck to the top of the slope under a full moon.
Trailer Tom films Ryan as Ryan makes turns and does tricks in his light up outfit.
Some runs are made at Eco mountain at night with a black light.
Ryan also wears a white dress shirt and makes a run using a black light.
This footage was shot during the filming of the snowboard movie entitled "PinPin Crazee 8's.